* Lolke fan 'e Hynsteblom - First Premium Star Gelding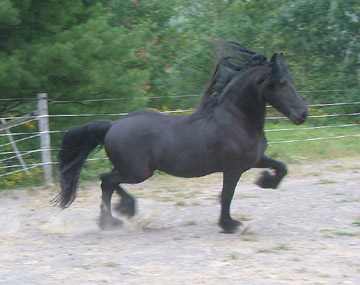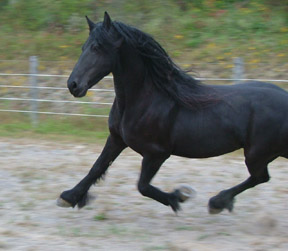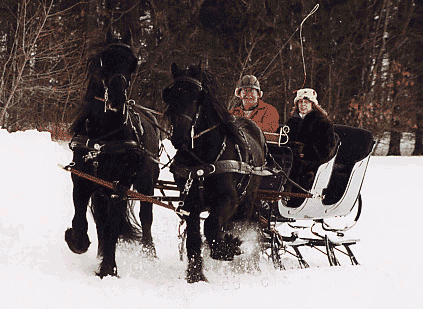 Lolke is an Oege x Gerlof, luxurious gelding. He has been used extensively in a pair - driving at Equine Affaire, club drives, ADS shows, road driving and more. He was started two years ago under saddle and is gaining confidence. He was shown Intro at Schooling shows in central NY by a 2nd level rider. Lolke is 10 years old and is very flexible and athletic. He can do shoulder in and side passes. He needs an experienced owner. His linear scores are outstanding - 8.0, 8.0, 8.0, 7.0, 7.0, 8.0.

Price is $19,000.00 negotiable to approved home
* Maurits - Anton 343 x Ietjes (Tamme)
Maurits is a 9 year old foalbook gelding who has his sire's wonderful loving temperament. He is a real gentleman. His dam is a studbook mare by Tamme and the star mare Bontsje. He has an incredibly thick mane and tail, a soft eye, and great presence. He loves trailrides and has been ridden by an amateur dressage rider. We just do not have the time to work consistently. He is very forward and loves to move out! Not a shirker! He is a very special horse for a very special person. He does need to bond with one person. His price is $25,000.00 to approved home.
EBY 1997 Gooseneck Trailer - 4 Horse Slant Plus 2 Carriages



* 8,000 lb axles - Overall length is 37 feet; Width is 8 feet; Height is 8 feet. There are 25 feet on the short wall; 28 feet on the long wall. Three ramps, small dressing room, storage over the gooseneck. Recessed tie down hooks line the interior.



* Less than 5,000 miles! $25,000.00.